You've survived seasons of cannabis cultivations, bringing in quality plants in spite of mold, mites, drought and other challenges that had to be conquered. Extraction methods are sometimes challenging, but you are proud to have a cannabinoid extract that can be added into your own products for sale. Edibles are just waiting to be infused with the cannabinoids, for consumers demanding brownies, gummies, tinctures and almost any food and beverage imaginable. You've been through the fire, and now the rest is easy peasy, right?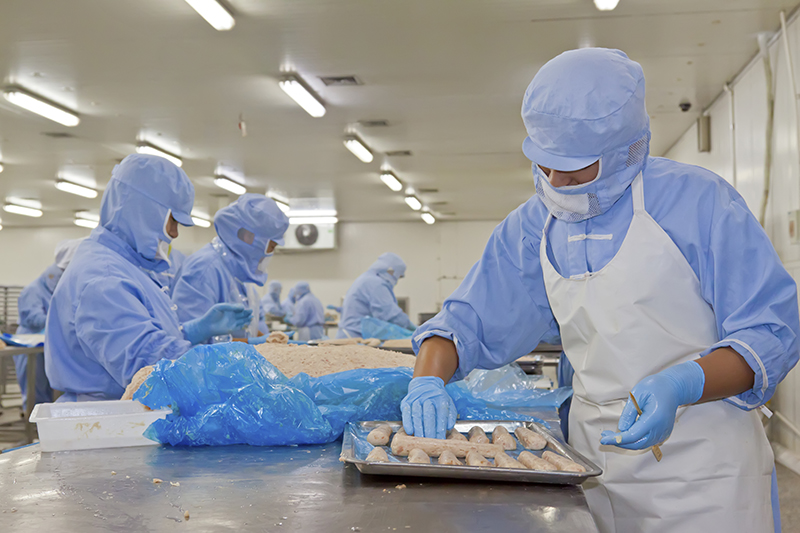 Actually, producing edibles may not be so seamless as you think. Just as in the rest of the food industry, food safety practices have to be considered when you're producing edibles for public consumption, regardless of the THC, CBD, terpene or cannabinoid profile. Once you've acquired the extract (a "food grade ingredient") containing the active compounds, there are three types of hazards that could still contribute to foodborne illness from your final product if you're not careful- Biological, Chemical and Physical.
Biological hazards include pathogenic bacteria, viruses, mold, mildew (and the toxins that they can produce) that can come in ingredients naturally or contaminate foods from an outside source. Chemical hazards are often present in the kitchen environment, including detergents, floor cleaners, disinfectants and caustic chemicals, which can be harmful if ingested- they are not destroyed through cooking. Physical objects abound in food production facilities, including plastic bits, metal fragments from equipment, staples or twist ties from ingredient packages, and personal objects (e.g., buttons, jewelry, hair, nails.)
There are three main safety precautions that can help control these hazards during all the stages of food production, from receiving ingredients to packaging your final products:
1. Avoid Cross Contamination
Prevent biological, chemical or physical hazards from coming into contact with foods
Keep equipment, utensils and work surfaces clean and sanitized.
Prevent raw foods (as they usually carry bacteria) from coming into contact with "Ready-to-eat" foods (foods that will not be cooked further before consuming).
Keep chemicals away from food areas.
2. Personal Hygiene
Don't work around foods if you're sick with fever, vomiting or diarrhea. These could be signs of contagious illness and can contaminate foods or other staff, and contribute to an outbreak.
Do not handle ready-to-eat foods with bare hands, but use a barrier such as utensils, tissues or gloves when handling final products such as pastries or candies.
Wash hands and change gloves when soiled or contaminated.
Wear hair restraints and clean uniforms, and remove jewelry from hands and arms.
3. Time & Temperature control
Prevent bacterial growth in perishable foods such as eggs, dairy, meats, chicken (TCS "Time and Temperature Control for Safety" foods according to the FDA Model Food Code) by keeping cold foods cold and hot foods hot.
Refrigerate TCS foods at 41˚ F or below, and cook TCS foods to proper internal temperatures to kill bacteria to safe levels, per state regulations for retail food establishments.
If TCS foods have been exposed to room temperature for longer than four hours (Temperature Danger Zone 41˚ F – 135˚ F,) these foods should be discarded, as bacteria could have grown to dangerous levels during this time.
As cannabis companies strive for acceptance and legalization on a federal level, adopting these food safety practices and staff training is a major step in the right direction, on par with standards maintained by the rest of the retail food industry. The only difference is your one specially extracted cannabinoid ingredient that separates you from the rest of the crowd… with safe and healthy edibles for all.
The post 3 Food Safety Precautions for Edibles appeared first on Cannabis Industry Journal.