According to a press release published by the National Cannabis Industry Association (NCIA), the House Judiciary Committee approved the Marijuana Opportunity Reinvestment and Expungement (MORE) Act by a 24-10 vote. House Judiciary Committee Chairman Jerrold Nadler (D-NY) introduced The MORE Act (HR 2884), which now has 55 cosponsors. This marks the first time in history that a congressional committee approved a bill to legalize cannabis.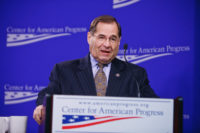 "Today's vote marks a turning point for federal cannabis policy, and is truly a sign that prohibition's days are numbered," says Aaron Smith, executive director of NCIA. "Thanks to the diligent efforts of advocates and lawmakers from across the political spectrum, we've seen more progress in this Congress than ever before."
A little bit of background on the bill: The MORE Act, if passed, would decriminalize cannabis completely on a federal level. It would remove it from the Controlled Substances Act, not reschedule it. If the bill were to pass, it would expunge all prior federal cannabis convictions. The bill provides for the establishment of the "Cannabis Justice Office," which would develop a. program for reinvesting resources in those communities most affected by the war on drugs. That program would be funded by a 5% tax on cannabis commerce in states that have legal regulatory frameworks.
The bill also would allow the Small Business Administration to provide loans, grants and other support to cannabis-related businesses, as well as support state equity licensing programs. Through the bill, physicians in the Veteran Affairs system would be given permission to recommend medical cannabis to patients as well.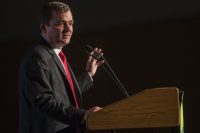 "Supermajority public support for legalization, increasing recognition of the devastating impacts of prohibition on marginalized communities and people of color, and the undeniable success of state cannabis programs throughout the country are all helping to build momentum for comprehensive change in the foreseeable future," says Smith.
According to NCIA, there was a recent amendment to the MORE Act that includes language from the Realizing Equitable & Sustainable Participation in Emerging Cannabis Trades (RESPECT) Resolution introduced by Rep. Barbara Lee (D-CA). That resolution is based on the white paper that NCIA's Policy Council published back in March of 2019.
"There is still much work to be done, including the establishment of sound federal regulations for cannabis products," says Smith. "This vote brings us one step closer to ending the disaster that is prohibition and repairing the harms it has caused while we continue the discussion in Congress about how to best regulate cannabis at the federal level. We urge lawmakers to move forward with this necessary bill without delay."
The post MORE Act Passes House Judiciary Committee appeared first on Cannabis Industry Journal.